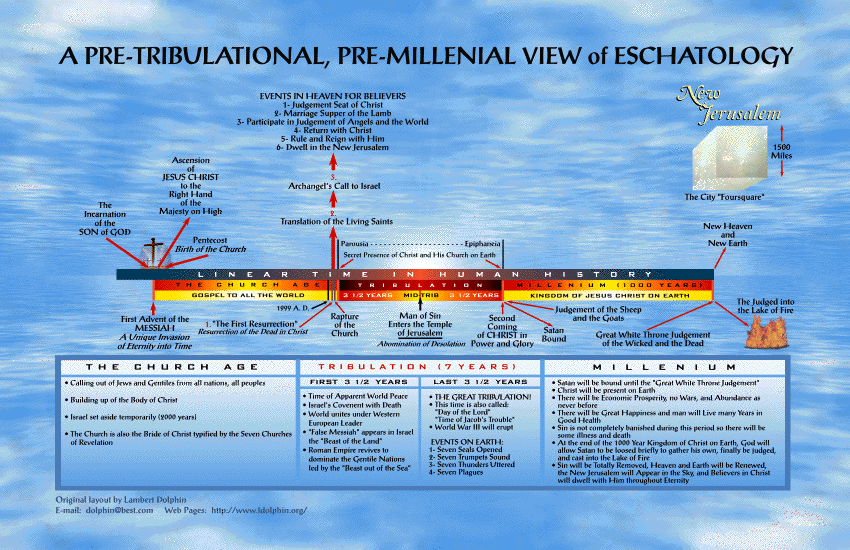 Oh absolutely, click several times,
it gets bigger and more detailed.
e-mail Vleeptron for ordering instructions
so you can hang this poster on the kids' bedroom wall.

You people laugh at me for spending half my time on Planet Vleeptron.

First, you think: Hey, that's ridiculous, nobody can travel to other planets.

But then you think:

Now why would anybody ever want to leave this swell Earth planet?



I'm not posting this article to point any fingers at anybody. It takes two -- or three or four -- to start the

Final Cataclysmic Apocalyptic Armageddon End Times Eschatological Global War

prophesied by

Saint John the Divine

.

According to the Book of Revelations, after the Apocalypse,

Colonel Harlan Sanders

will climb out of his tomb and deep-fry us all a gigantic bucket of Original Recipe Kentucky Fried Chicken, with our choice of 3 sides. Like my brethren and sistern in the Fundamental Evangelical branches of Christianity, I can't wait.

I just went surfing to

The Jerusalem Post

to check out the latest developments in the start of Armageddon. In a region not particularly noted for wise leadership or Ghandi's ideals of non-violence, some Palestinian rocket scientists decided to kidnap an Israeli Army private in Gaza.

The Israeli government -- a parliamentary democracy which consists entirely of six ancient Orthodox rabbis and the IDF (Israeli Defense Forces) -- is now responding in a measured, thoughtful, diplomatic way.

By the way, Israel possesses about 200 fission bombs, but that's a secret, you're supposed to pretend you don't know that.



The Vleeptron Roadmap for Peace In The Middle East

consists (see previous post) of United Nations distribution of massive amounts of hasheesh from Lebanon's Bekaa Valley. Hahahahahahaha! That's funny, isn't it?

Let me know how funny you think it is three days from now. Let me know how well you think Serious Reality's Plan (currently designed by Condoleezza Rice) is doing.

Back in the Ancient Days of the Woodstock Sixties, during the Vietnam War, J

ohn Lennon

urged everybody to

Give Peace A Chance

, and

Cat Stevens

urged us all to

Ride On The Peace Train

.

Fucking stoned peacenik hippie Commies -- Thank God nobody listened! What a disaster that would have been! Blacks and whites and Asians getting along, Muslims, Christians and Jews having hackeysack picnics and Group Hugs. We avoided that Nightmare just in time!

Since then, the leaders of the world have substituted an Alternative Plan. It kicks off on the Gaza-Israel borders today. Body Bag City. Atrocityville. Bidirectional Genocide.

=================

The Jerusalem Post (Israel)
Tuesday 27 June 2006



What Muslims think





by Daniel Pipes



To find out,

the Pew Research Center for the People & the Press

[see Wikipedia article below] carried out a large-scale attitudinal survey this spring. Titled


"The Great Divide:
How Westerners and Muslims
View Each Other"

it interviewed Muslims in two batches of countries: six of them with long-standing, majority-Muslim populations

(Egypt, Indonesia, Jordan, Nigeria, Pakistan, Turkey)

and four of them in Western Europe with new, minority Muslim populations

(France, Germany, Great Britain, Spain).



The survey, which also looks at Western views of Muslims, yielded some dismaying but not altogether surprising results. Its themes can be grouped under three rubrics.

A PROCLIVITY to conspiracy theories:

In not one Muslim population polled does a majority believe that Arabs carried out the 9/11 attacks on the United States.

The proportions range from a mere 15 percent in Pakistan holding Arabs responsible, to 48 percent among French Muslims.

Confirming recent negative trends in Turkey, the number of Turks who point the finger at Arabs has declined from 46 percent in 2002 to 16 percent today. In other words, in every one of these 10 Muslim communities,

a majority views 9/11 as a hoax perpetrated by the American government, Israel, or some other agency.



Likewise, Muslims are widely prejudiced against Jews, ranging from 28 percent unfavorable ratings among French Muslims to

98 percent in Jordan

(which, despite the monarchy's moderation, has a majority Palestinian population).

Further, Muslims in certain countries (especially Egypt and Jordan) see Jews conspiratorially, as being responsible for bad relations between Muslims and Westerners.

Conspiracy theories also pertain to larger topics. Asked, "What is most responsible for Muslim nations' lack of prosperity?" between 14 percent (in Pakistan) and 43 percent (in Jordan) blame the policies of the US and other Western states, as opposed to indigenous problems, such as a lack of democracy or education, or the presence of corruption or radical Islam.

This conspiracism points to a widespread unwillingness in the

umma

[Arabic: the community of Muslims, that is, the totality of all Muslims]

to deal with realities, preferring the safer bromides of plots, schemes, and intrigues. It also reveals major problems adjusting to modernity.

SUPPORT FOR terrorism:

All the Muslim populations polled display a solid majority of support for Osama bin Laden.

Asked whether they have confidence in him, Muslims replied positively, ranging between 8 percent (in Turkey) to

72 percent (in Nigeria).



Likewise, suicide bombing is popular. Muslims who call it justified range from 13 percent (in Germany) to 69 percent (in Nigeria). These appalling numbers suggest that terrorism by Muslims has deep roots and will remain a danger for years to come.

BRITISH AND Nigerian Muslims the most alienated: The United Kingdom stands out as a paradoxical country. Non-Muslims there have strikingly more favorable views of Islam and Muslims than elsewhere in the West; for example, only 32 percent of the British sample view Muslims as violent, significantly less their counterparts in France (41 percent), Germany (52 percent) or Spain (60 percent).

In the Muhammad cartoon dispute, Britons showed more sympathy for the Muslim outlook than did other Europeans. More broadly, Britons blame Muslims less for the poor state of Western-Muslim relations.



But British Muslims return the favor with the most malign anti-Western attitudes found in Europe.

Many more of them regard Westerners as violent, greedy, immoral, and arrogant than do their counterparts in France, Germany, and Spain. In addition, whether asked about their attitudes toward Jews, responsibility for 9/11, or the place of women in Western societies, their views are notably more extreme.

The situation in Britain reflects the

"Londonistan"

phenomenon, whereby Britons preemptively cringe and Muslims respond to this weakness with aggression.

Nigerian Muslims have generally the most belligerent views on such issues as the state of Western-Muslim relations, the supposed immorality and arrogance of Westerners, and support for bin Laden and suicide terrorism. This extremism results, no doubt, from the violent state of Christian-Muslim relations in Nigeria.

Ironically, most Muslim alienation is found in those countries where Muslims are either the most or the least accommodated, suggesting that a middle path is best -- where Muslims do not win special privileges, as in the UK, nor are they in an advanced state of hostility, as in Nigeria.

Overall, the Pew survey sends an undeniable message of crisis from one end to the other of the Muslim world.



The writer, based in Philadelphia, is director of the Middle East Forum. www.DanielPipes.org



This article can also be read at http://www.jpost.com/servlet/Satellite?cid=1150885865749&pagename=JPost%2FJPArticle%2FShowFull

Copyright 1995-2006 The Jerusalem Post

===========



Pew Research Center


From

Wikipedia

, the free encyclopedia

The Pew Research Center is a nonpartisan "fact tank" that provides information on the issues, attitudes and trends shaping the USA and the world. The Center and its projects receive funding from The Pew Charitable Trusts. The Pew Research Center is a strictly non-advocacy organization, while the Pew Charitable Trusts supports advocacy and non-advocacy projects.

The Center's work is carried out by six projects:

* Pew Research Center for the People & the Press
* Stateline.org
* Pew Internet & American Life Project
* Pew Forum on Religion & Public Life
* Pew Hispanic Center
* Pew Global Attitudes Project