2 images by Boris Artzybasheff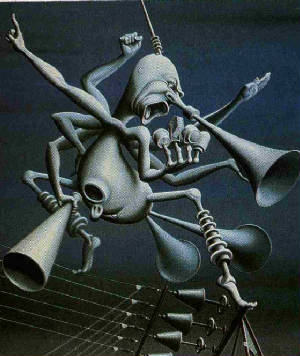 "Radio Propaganda"
(top), and a World War II fantasy of a fighter ambushing a bomber, by the Russian-born American artist
Boris Artzybasheff
(1899-1965), for many years one of Time magazine's top cover artists. Artzybasheff also illustrated the 1935 fantasy novel
"The Circus of Dr. Lao"
by Charles G. Finney.
Clicking might do good things.